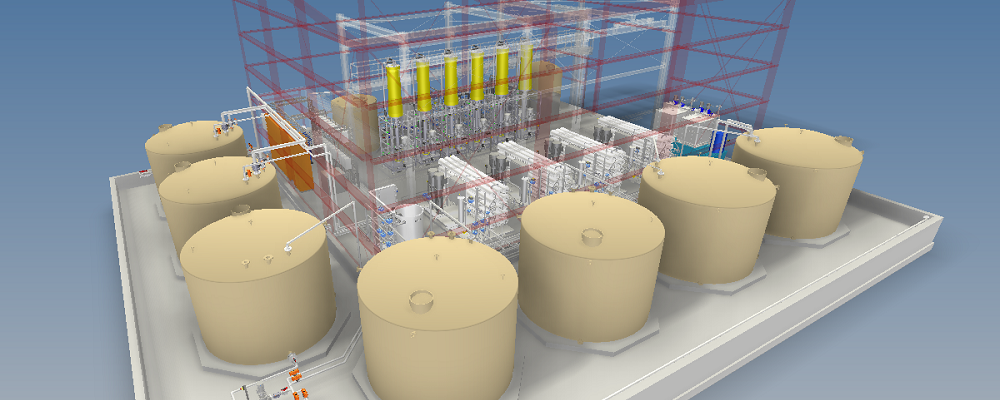 The Syngineering Group
Design, Construct, Finance, Operation and Maintenance
At Syngineering, we are organised into four business units :
Syngineering Projects
Syngineering Water
Syngineering Connect
Syngineering Electrical
Syngineering Projects
Syngineering Projects offers a range of services that include mechanical, process and electrical engineering design, drafting technical writing, commissioning, project engineering, project management, RPEQ certification.
Syngineering Water
Syngineering Water is a single source provider for all water treatment technologies handling the entire process from initial process review and feasibility studies, water treatment plant design, project finance, project management, installation, operation and maintenance. Syngineering Water offers a full range of new equipment sales, equipment lease and equipment hire. Our technologies include membrane filtration, seperation, biological and dewatering systems.
Syngineering Electrical
Syngineering Electrical is our electrical design and contracting business unit allowing Syngineering to provide single source project and construction services. No longer is it acceptable to offer parts of a contract forcing the customer to manager multiple suppliers and multiple different backgrounds, Syngineering is about offering innovative simple, practical engineering solutions from one single supplier. Syngineering Electrical provides all electrical engineering services from redline drawing modifications through to plant and equipment electrical engineering design, installation and commissioning.
Our team of experienced, no nonsense, practical RPEQ certified engineers have experience in the following industries:
Water treatment design, construction and operation
Power station construction and construction management
Refurbishing industrial machines (such as coil slitting and rolling mills)
Industrial materials handling systems
Lifting beams, Spreader beams, Trestles, C hooks
Walkways, ladders, platforms
Product storage racks
Forklift attachments
Cooling tower refurbishment and repairs
Reverse Osmosis Water Treatment plants
Water storage dams
Water transfer pumping stations
Coal Seam Gas water reinjection facilities
Coal Seam Gas separators
Diesel and gas fired generation
Robot cell installation and commissioning
Estimates and tenders for OEM's, Tier 1, Tier 2 and Tier 3 contractors, and
Much more….
Our team of experienced, no nonsense, practical RPEQ certified engineers offer the following services:
Engineering Design and Drafting

The experience, knowledge, and flexibility of our design engineering team enables Syngineering to provide a complete set of design engineering services (mechanical, process, civil, structural and electrical).

We specialise in the design, installation and commissioning of materials handling systems, lifting equipment, stairways, ladders and walkways, water treatment plants, water transfer stations, coal seam gas water reinjection facilities, generators and separator design. Our designs are drawn by tradesman and checked and approved by CPEng RPEQ certified engineers.

Our design engineering and drafting services include:

Process design and simulation
Process plant layout
3D Modelling
2D Drafting
Finite Element Analysis (FEA)
Design for Assembly and Manufacturing analysis
Product optimisation, and
Electrical design and drafting, and
As built electrical mechanical and process documentation updates, and
Much more….

Technical Writing

When it comes to technical writing, we focus on accuracy and simplicity, not just getting the document written. Our experience and hands on approach allow us to simplify the documents and our passion for detail ensures that it is correct.

Our technical writing services include:

Product catalogues
Product manuals
Maintenance manuals
Training manuals
Functional descriptions
Process documentation
Policy documents, and
Much more….

Estimation and Tendering

When it comes to estimation and tendering, We take this step very seriously. It is something we just have to get right. At Syngineering, we provide experienced personnel for formalised Tendering and Estimating roles, to OEM's, Tier 1, Tier 2, Tier 3 Contractors, across the Mining and Energy and Oil and Gas Sectors.

Our estimation and tendering services include:

Developing Scope of Works for re-distributable packages for diversification of responsibility, accountability and authority of resource involvement;
Managing resources, subcontractor/supplier engagement and overarching tender deliverables.
Ensuring that estimates are executed in accordance with the client's specifications and design brief.
Accommodating Heath, Safety, Environmental and Quality requirements in tender submissions.
Scheduling engineering, procurement and construction activities.
Providing comprehensive handover packages to Project Execution Teams.
Analysing and commenting on proposed commercial terms of contracts.
Meeting tender deadlines for multi-stage Gate Review processes and Senior Management approvals, and
Much more….

Commissioning

Our commissioning teams specialise in the installation and commissioning of water treatment plants, Reverse Osmosis plants, pumping stations, factory upgrades and lifting equipment. Our experience combined with robust project management allows us to bring our skills assist and optimise and deliver the commissioning phase of projects.

Our commissioning services include:

Reverse Osmosis Plants
Water Transfer Pumping Stations
Coal Seam Gas Reinjection facilities
Lifting equipment
Materials handling equipment
Gantry cranes
Jib cranes, and
Much more….

Project Engineering and Project Management

When it comes to project engineering and project management, we don't just focus on meeting cost, quality and schedule targets, we use lean management, six sigma, our training, and many years of experience to optimise these outcomes.

Our training and experience combined with a thorough understanding of the supply chain, allows us to provide optimal solutions to meet our customer's needs. We are constantly looking for ways to leverage our engineering experience, our training, our knowledge of the supply chain to deliver cost and time improvements for our customers.

Our project engineering and project management services include:

Coal Seam Gas
Water storage dams
Reverse Osmosis Plants
Water treatment facilities
Pump stations
Steel rolling and slitting machines
Robot cells
Automated production lines, and
Much more….

RPEQ Certification

When it comes to RPEQ certification, all our designs and drawings are checked and approved by not only tradesman but also CPEng RPEQ qualified engineers to ensure that they comply to Australian Standards. We can also check and certify your existing products, giving you peace of mind that you comply.

Our RPEQ certification services include:

Lifting beams, Spreader beams, Trestles, C hooks
Walkways, ladders, platforms
Product storage racks
Forklift attachments
Reverse Osmosis plants
Water transfer pumping stations
Coal Seam Gas water reinjection facilities
Coal Seam Gas separators, and
Much more….

Water Treatment Plant Design and Construction

Syngineering is an experienced and trusted engineering and systems designer providing cost effective, high performance, custom water and waste treatment solutions to government, industrial, and private organisations since 2008. Syngineering Water is part of the Syngineering Group and was created to establish a team of engineers focused solely on solving challenging water problems. At Syngineering, we draw on years' of experience in the design, testing and manufacture of water and wastewater treatment systems that are utilised in over 45 countries..

Syngineering provides effective solutions using high quality equipment for our clients throughout Australia and New Zealand. We recognise the imperative requirement in the industry for reliable equipment correctly matched for the application.

Our products have been designed for and installed in the following applications:

Sewerage
Mining
Coal Seam Gas
Food & Beverage Industries
Meat Processing
Dairy
Landfill Leachate
Industrial Wastewater

Syngineering Water is an active and independent wastewater treatment system designer and engineering solutions provider with the aptitude to be your one stop shop for specific design solutions, testing and manufacture of water and wastewater treatment systems.

We have the in-house expertise to analyse and assess the problem, propose using physical principles an engineered solution and then are able to commission and manage the project to provide a cost effective system.

Our team at Syngineering Water can provide:
Consultancy
Bench, Pilot & Field Trials
Laboratory analysis, testing & reporting
Engineering design
Manufacturing
Installation
Onsite supervision
Commissioning
Drawings & Documentation
Operational monitoring
System servicing
Maintenance
Operator Training
Resourcing and Labour Hire
Our skilled, professional 'Syngineers' are available to work in your office for a wide range of short and long-term projects, including:
Major infrastructure upgrades
Estimates and tenders
Product development
New clients
Project deadlines
Holiday cover
Perhaps the most important contrast when using Syngineering Connect is that EVERY engineer we place on secondment is a fulltime employee at Syngineering. This provides you with two benefits:
The person has already been trained to a high standard by us, so you know they'll be pleasant to work with and skilled in their field. They'll have a loyalty to you as our client — because they are OUR permanent employee. This means you can rely on them to stay with your company for the required length of time, and not leave you in a difficult position.
And instead of leaving it up to you to choose an employee from a pile of faceless CVs, we'll send you the best engineer for your project — tailoring their skills to suit your specific requirements.
A skilled engineer, a draftsman, a technical author for every type of project We cater to a wide range of projects, and will provide you with the very best person for the job — whether you require a:
Draughtsman
Drafting engineer
Design coordinator
Project engineer
Project manager
Technical author, or
Something else.
Our concept to compliance approach means we:
Listen to your needs.
Identify the most cost-effective solutions to your problems.
Interpret your sketches/descriptions.
Advise you on the relevant standards and compliance issues.
Turn rough ideas and sketches into practical, cohesive simple designs.
Take care of the design, engineering, fabrication, installation, electrical, commissioning and certification aspects as required.
Ensure that all relevant Australian Standards are met and that our products and processes are fully compliant.
In short, we excel at breaking complex engineering problems down into little steps that add up to simple, efficient and effective solutions.
With Syngineering, you're not only getting a solution to your problem — you'll have the peace of mind of knowing that it will all be engineered, tested, delivered, installed, and RPEQ certified.
Call us today to discuss your situation. You're sure to find our team ready to listen and provide helpful,
well-informed advice.